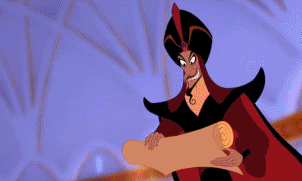 26 December 2017 (Paris, France) – "We like lists", posited the Italian philosopher and novelist Umberto Eco, "because we don't want to die". Yes, a list is not infinite. It ends. But out of the stream of unceasing culture and news, a list encapsulates, it closes a loop. "We were here!!" a list says, in its own small way … at least for one more year. I shall Tweet about this!
No era in human history has capitalized on that fact like this one. Of course, lists have been a defining medium for a very long time-there are precisely 10 commandments, four noble truths, seven types of drunkenness, and one partridge in a pear tree.
But the internet is the place where the list truly comes alive, almost in a cockroach-after-a-nuclear-blast way, and this is especially true in December. What's the appeal of the ubiquitous year-end list? Probably, in part, it's that we're in a reflective mood. We fear we've missed something great, or that we'll forget something important. Partially it's because everyone gets a say online, and lists are a catchy form: concise, competitive, infinite in possibility.
1,670,000,000: Google results for "best of 2017 list" at the time I wrote this
1.4 billion: Streams of "Shape of You", which helped Ed Sheeran top Spotify's most-played list for 2017
520: number of books ranked in 35 different year-end lists compiled into LitHub's 2017 master list of "best of"
0: number of rankings Esquire's Ben Ratliff argues a year-end list should contain: "an unnumbered list is a powerful statement that says this and this and this. Which is the rhythm of life, all of us sifting and considering while being aware that the world can't be contained."
And is it just me or do year-end lists come earlier every year? Billboard's John Norris observed last year that the publication of year-end lists has crept backwards by an average of two to three weeks in the last few years. This can be attributed in part to editorial strategy: "Best of" lists are an easy way for publications to stack their queues in advance of staffer vacations, and are also easy eyeball-grabs. Readers like lists. As one editor told Norris, "you go on social media and this is what people want to spend the month of December talking about."But it really comes down to the same thing that characterizes so much of our "more, again, now, better yet-five minutes ago!" culture. Brandon Stosuy, editor in chief of The Creative Independent (and notable year-end lister) blogged:
There's that whole thing in online culture of people wanting to be first, and I think it's just gone to a logical extreme where year-end lists don't even come out at the end of the year anymore.
You can tell a lot about the flavor of a particular year by perusing Google's annual list of its top search terms. Whereas 2016 was the year of Pokémon Go, the Olympics, and David Bowie (seems like a long time ago, doesn't it?) in this year's "top 10" we saw included:
Top general searches: Hurricane Irma, iPhone X, Brexit, and Meghan Markle
Top people searches: Matt Lauer(!!), Meghan Markle, Kevin Spacey, Gal Gadot
And this week I, too, shall join the self-aggrandizement list follies when I publish my annual 52 Incredible Things I Learned At Technology Conferences: A Weekly Waltz Through 2017 (with French, German and Italian versions).