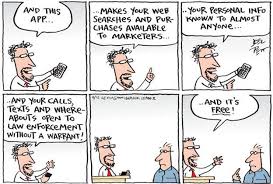 21 June 2017 (Cannes, France) – I just spent three glorious days in Zurich, my focus the Digital Investigations Conference (DIC), an event held annually for the last five years, where this year I was the keynote speaker.
The DIC is truly a one-of-a-kind event. It is Switzerland's only such conference that provides a platform for computer forensic experts, vendors, partners and sponsors working in digital investigations and e-Discovery. It features independent keynotes and offers workshops to increase skills and to learn more about soft- and hardware solutions in the market. The event focuses on corporates, law firms, advisories, academics, government and military organizations and is run and organized by the brainiacs behind Arina AG, a very well-known reseller for globally leading products in the areas of digital forensics, mobile forensics, e-discovery, cybersecurity, data duplication systems and network forensics.

We'll have a full report on DIC in about two weeks with video interviews of those Arina brainiacs plus 9 other video interviews with vendors.
Several of the forensic workshops focused on acquiring data from various mobile devices … the usual suspects such as smartphones, tablets and health trackers … and now the spreading use of home devices like Amazon Echo and Google Home. We discussed the recent case where police charged suspects in two separate murder cases based on evidence taken from a Fitbit tracker and a home smart water meter.
So imagine my delight this morning as I caught up on last week's missed readings that Google Drive will soon back up your entire computer.
Wow. Sounds good, right? Eric Schmidt's boys will make a bit for bit copy of the data and programs on one's computer. In the event of a crash, Mother Google will be there. One can search for a file and restore it. I learned from the write up:
There have been requests for Dropbox to add something like this for ages, and it's yet to get around to it. Instead, like Drive, people have always had to store files directly in the app's local folder. For anyone looking for a bit more flexibility in their syncing apps, Google seems like it's about to become the winning option.
Hmmm.  The "winning option" … for a service about which some details are a wee bit fuzzy. Will Google scan the backed up data in order to place ads in the service? What about the availability of these data to governments and law enforcement authorities when appropriate documentation is provided to the Google? What happens if the data are part of a legal matter between a person and a corporation? Yep, convenient.
All I could think of is Amazon's full-court-press to get Echo speakers and other Alexa devices into the office. You can already control your Outlook.com calendar via Echo, but what about your schedule at work? YOU'RE COVERED!! Alexa now supports Office 365's calendar functions, giving you a hands-free way of checking on your next meeting or scheduling that all-important business lunch. And tracking all your email chats, whether via your office email or personal email. AND with an app can also track who you met with, and when, to help you write that ever annoying business diary for the office accounting department. Wow. How convenient.
Correct. This won't see too much use right away with most offices so they aren't exactly teeming with Echo speakers. But the issue has already hit the general counsel list for scores of companies (noted at a recent IQPC corporate counsel event).
But, boy, Amazon is not giving up. They are providing the corporate crowd every excuse to bring the Echo into the workplace, even if it's just in private offices. They are even working on "open spaces" which will likely require multi-voice support.
Listen. They are there simply to assist your work life. Relax. And please stop bringing up those silly words "privacy" and "law enforcement access" and "e-discovery access". I mean, really: who could possible want this stuff?
Now … on to Cannes Lions : where I have learned new approaches to storytelling in this marvelous digital age, including some very cool, very innovative technologies and methods being used to source information/stories and the new formats being used to visualize how stories should be told. With a first ever "narrative science for lawyers" workshop.  More to come.